Tobemore – Lyrical Irish Folk
Sometimes sweet and soothing, many times haunting and stomping, Tobermore's folktunes and songs have often been said to push listeners straight into rapture 😛
While Rein weaves a vibrant base on dadgad guitar and Marinus warms the music with his Double bass, Herco, Rolf and Vincent solidly carry the melodies on Flutes, Whistles, Fiddle, Mandoline, Diatonic accordion and of course the traditional Irish Bodhrán. Excellent singers all, they lift any song to soaring heights with intense multi-vocal harmonies.
Energizing, lyrical and abundant Irish folk tunes and heartfelt old time country songs for you to enjoy even when the gig's last echo has long since faded.
So that was the official blurb and it's all true, every flowery word of it….
That said, really, all there is to say is: It's just plain old good Craic! Come and listen when you get the chance!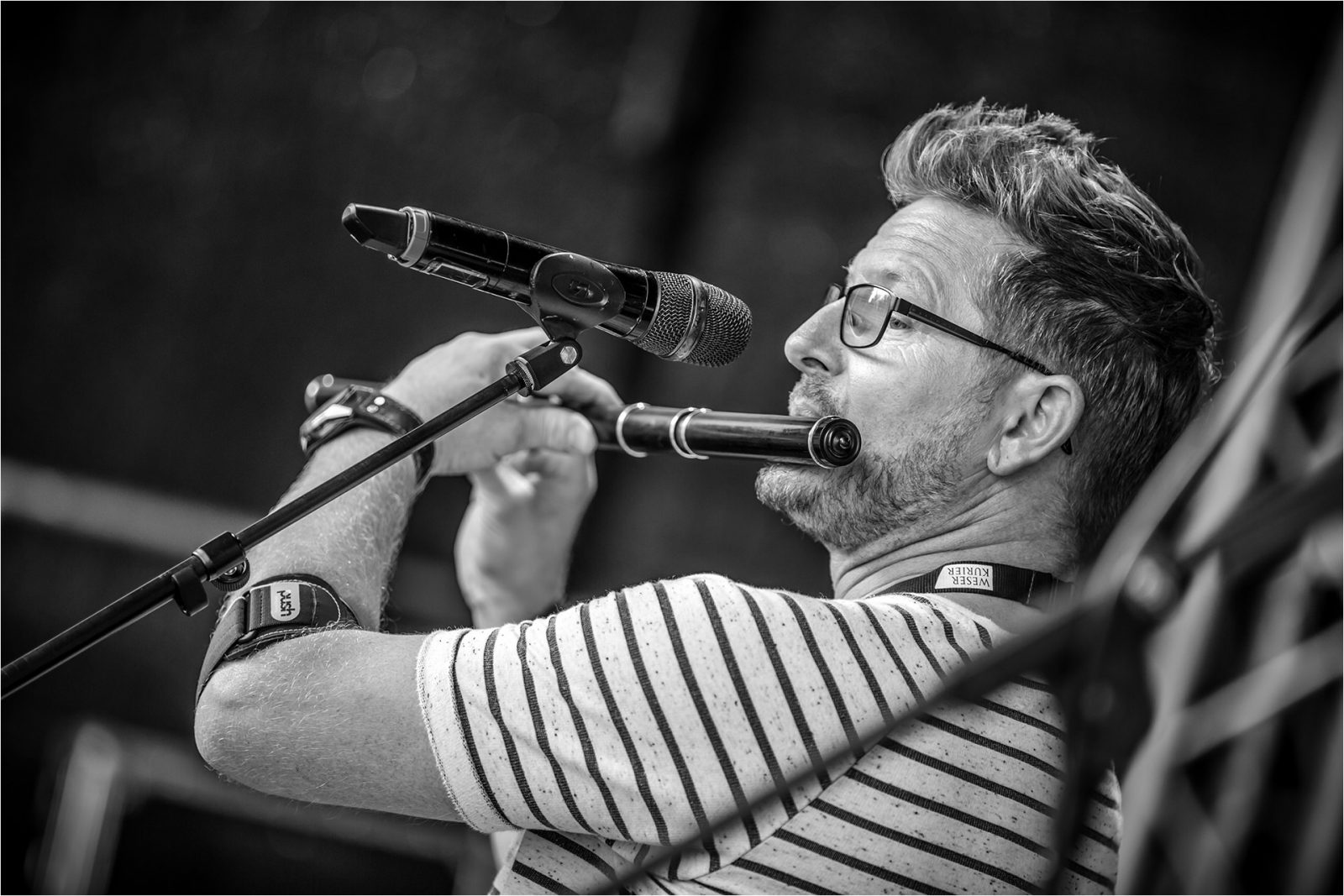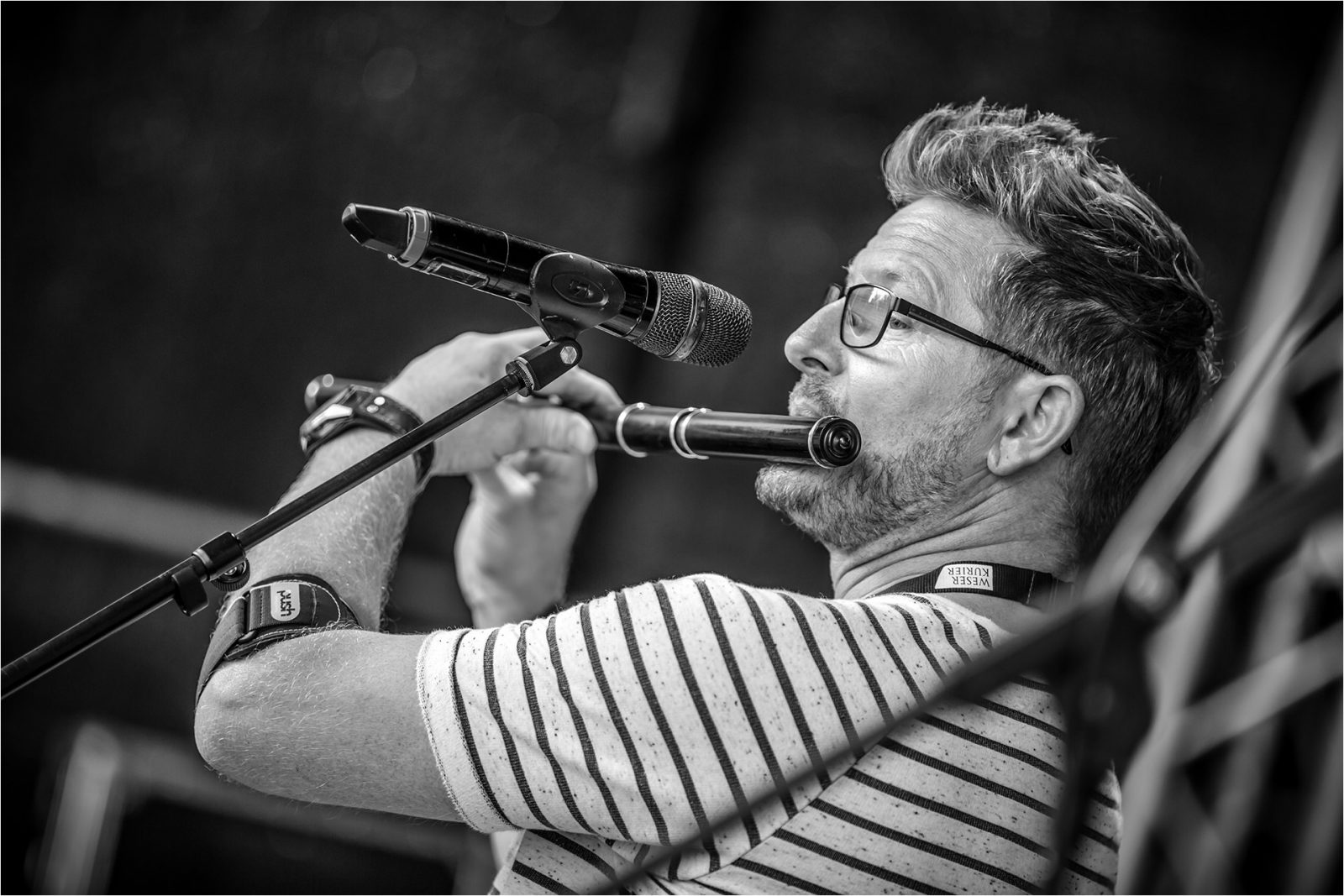 Herco Schuchard
~ Flute
~ Whistles
~ Vocals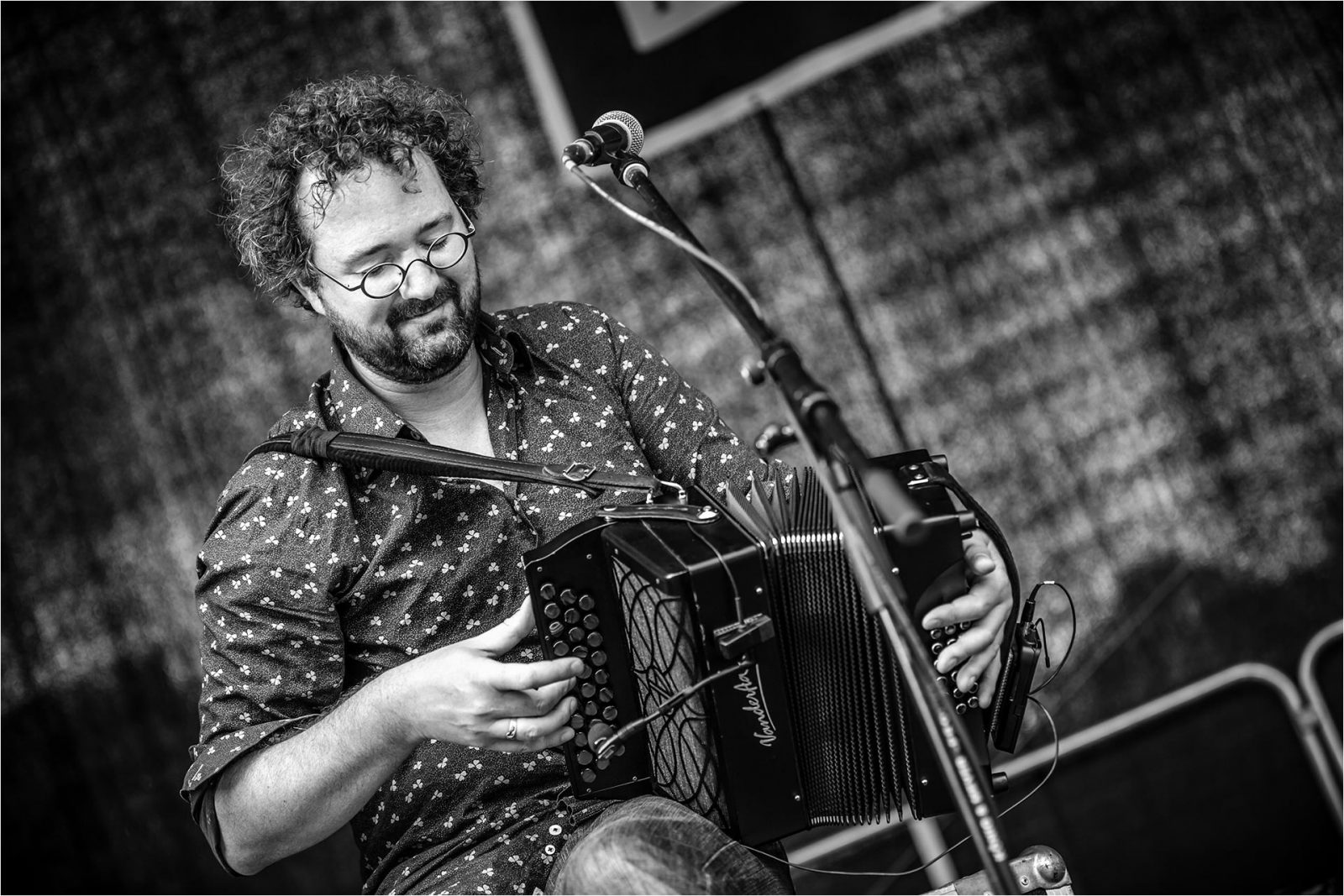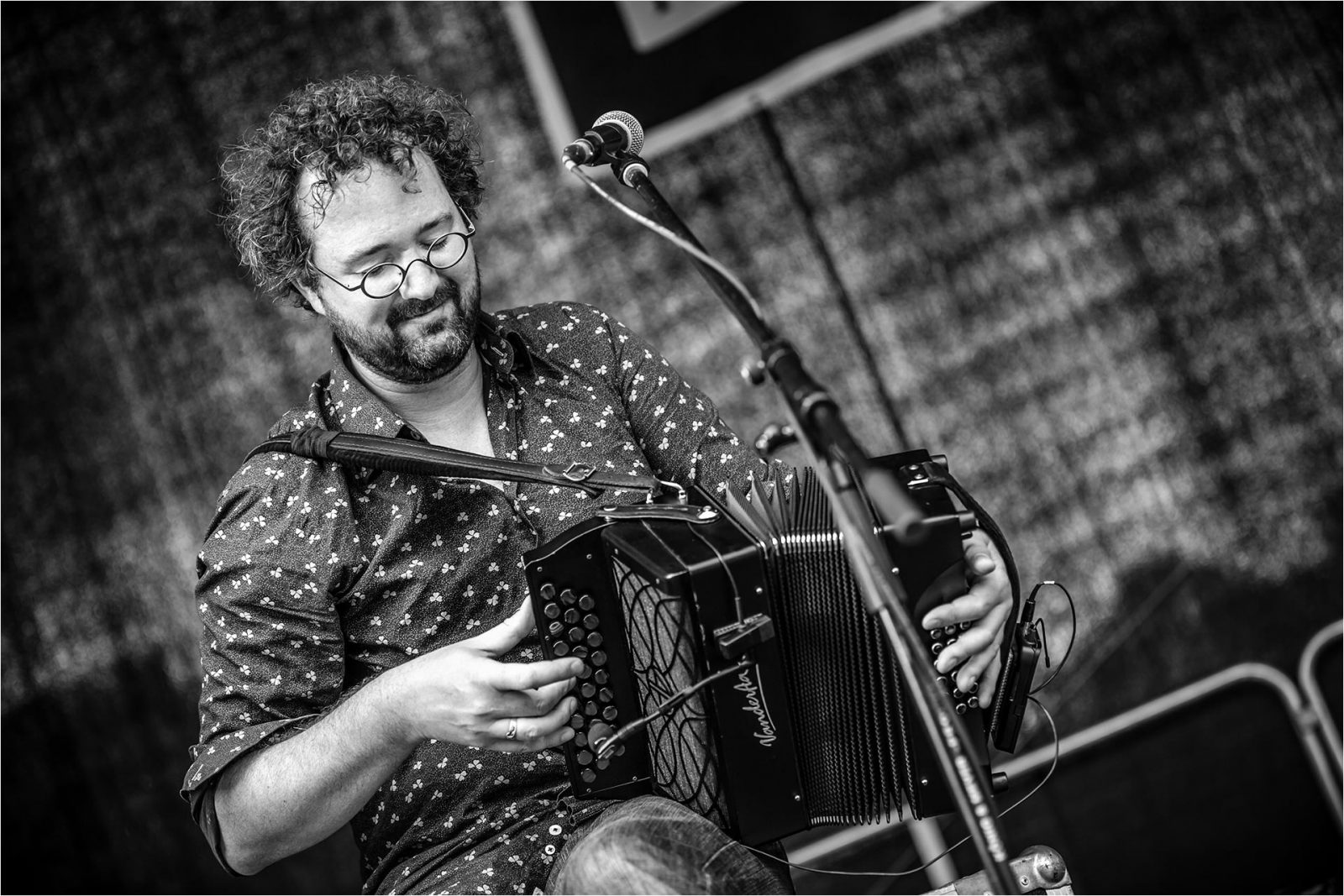 Vincent van Meerdervoort
~ Box
~ Bodhrán
~ Vocals
~ Whistles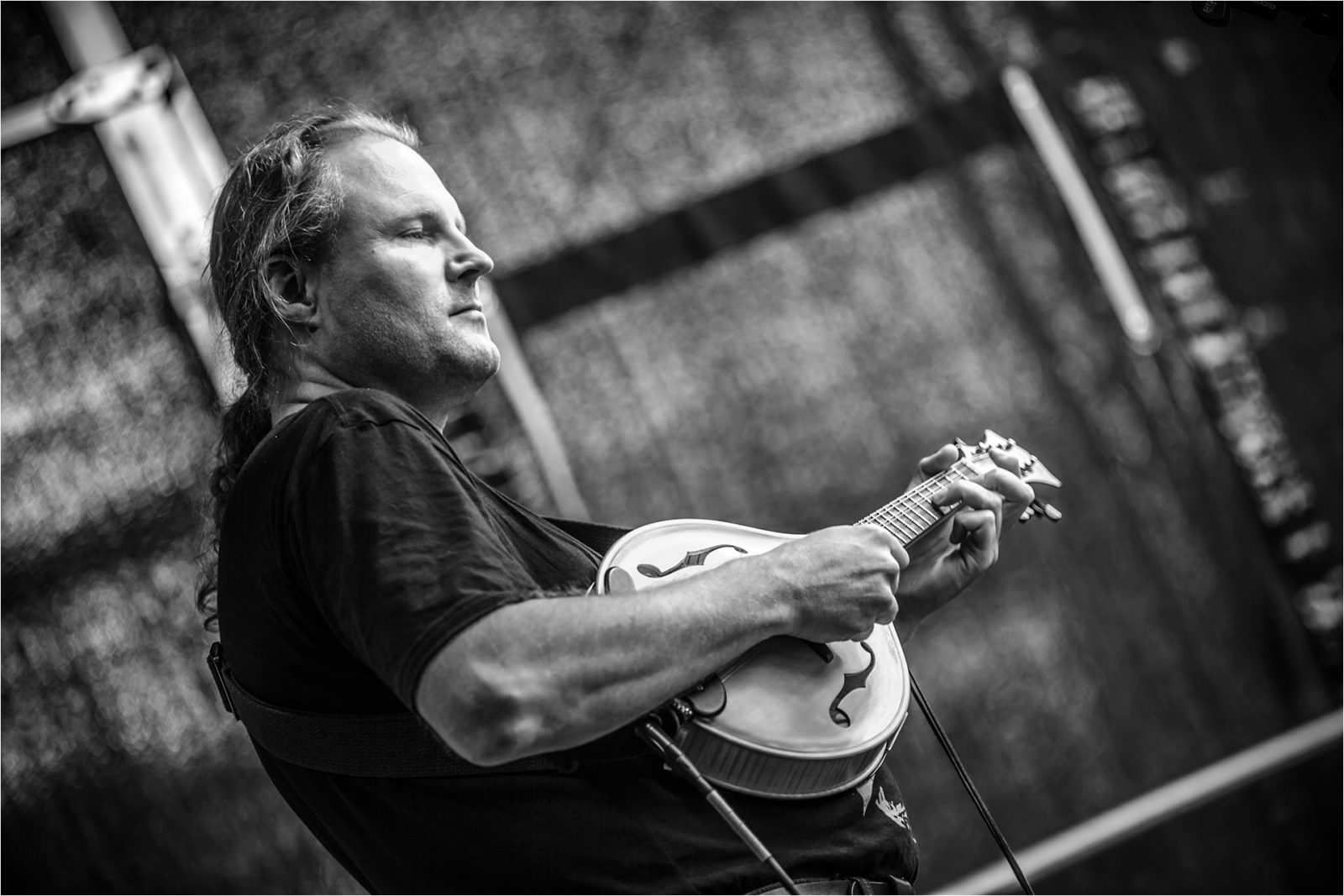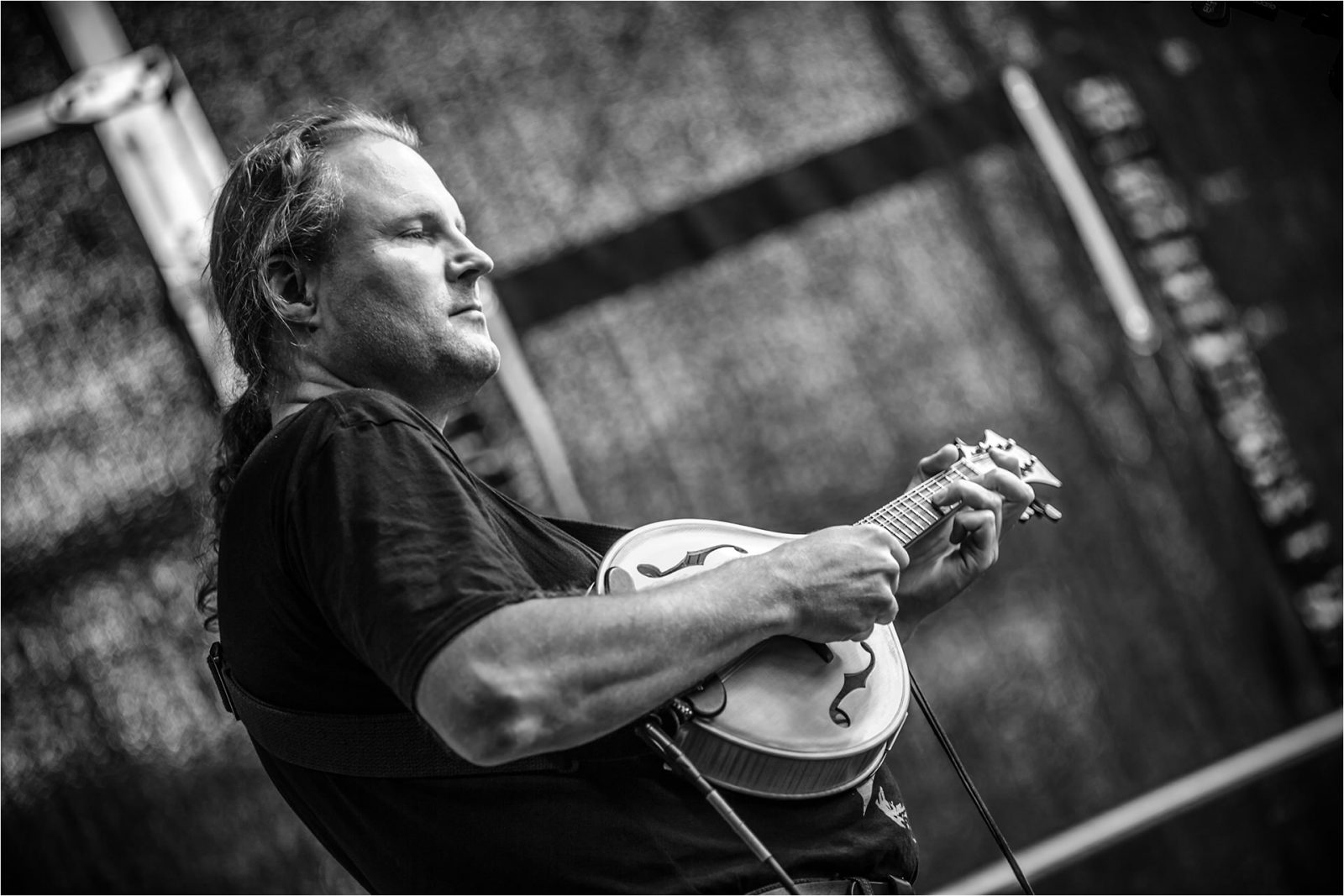 Rolf Groeneveld
~ Fiddle
~ Mandolin
~ Vocals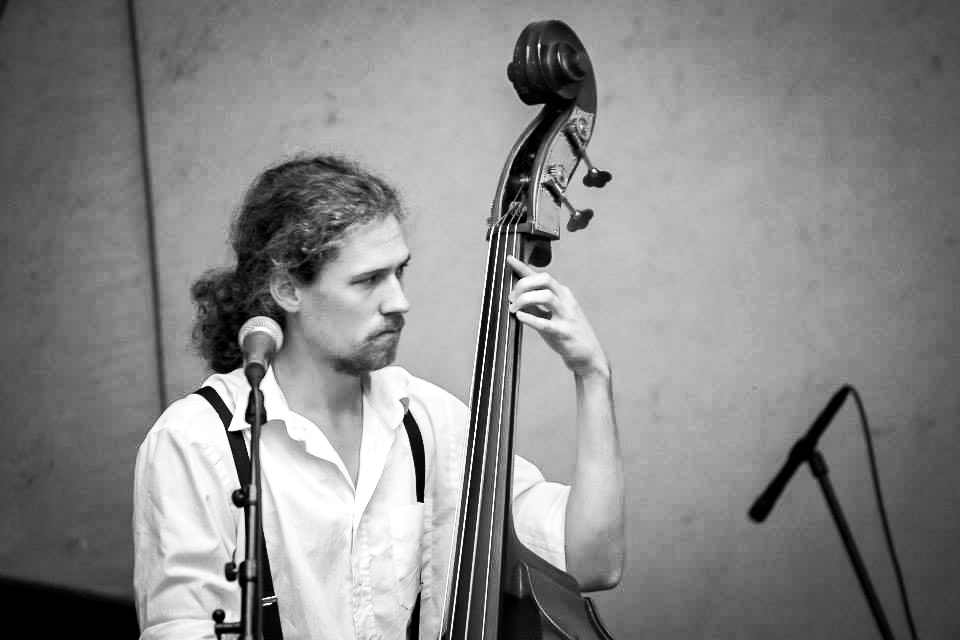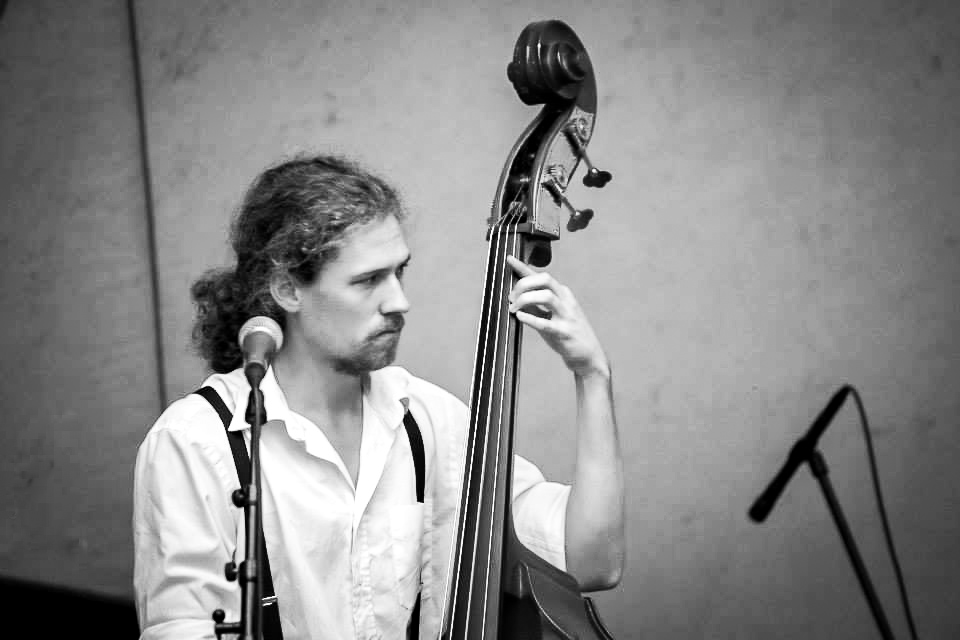 Marinus van Grootheest
~ Double bass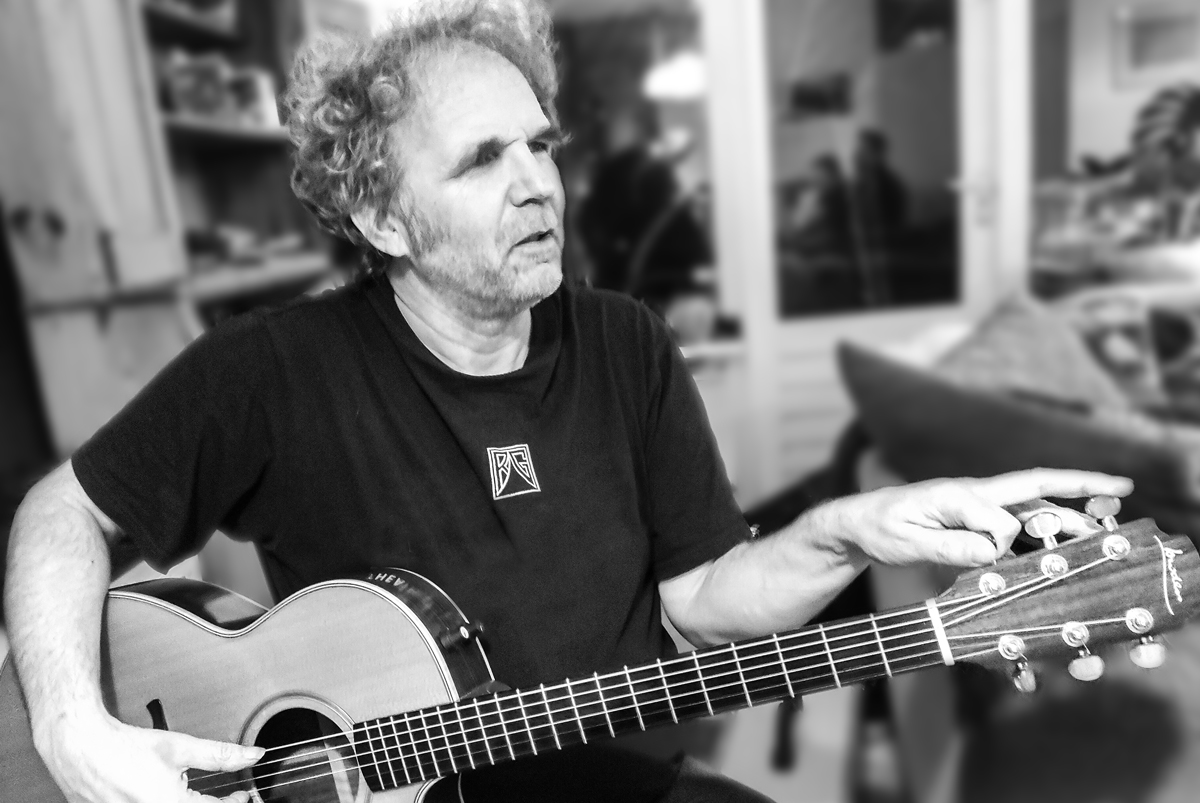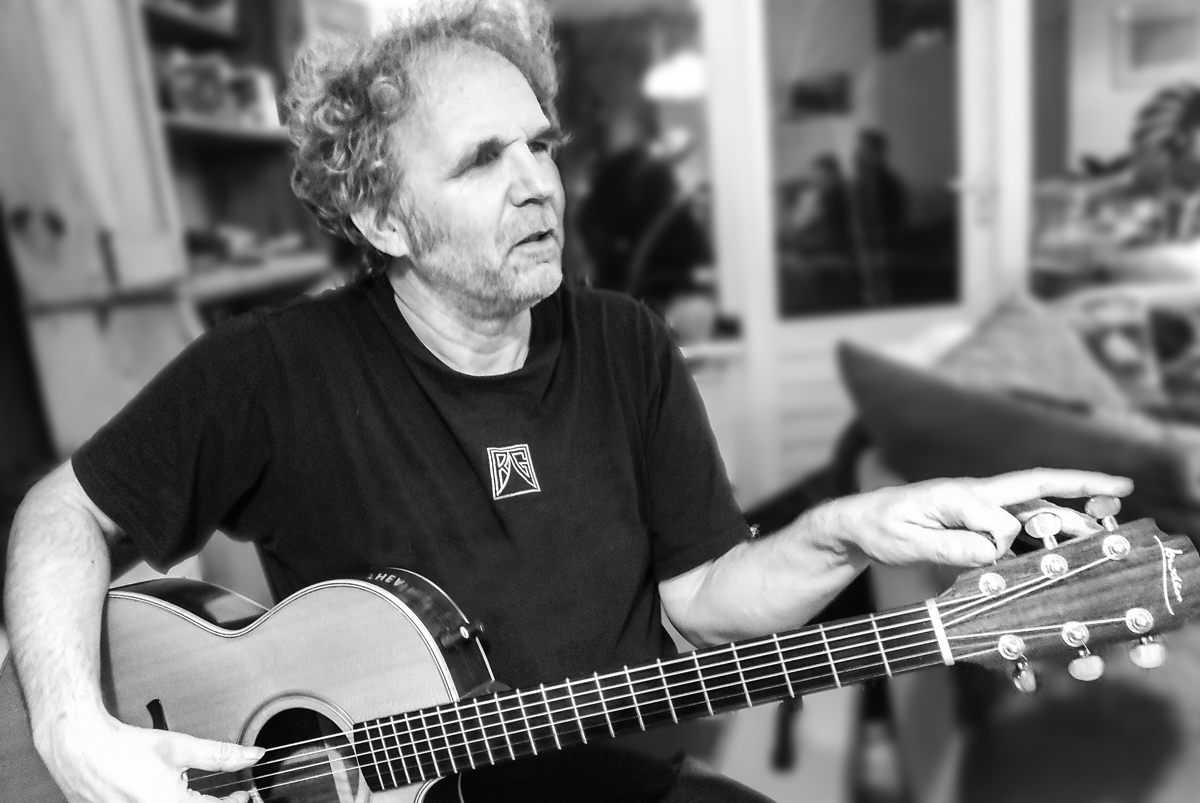 Lyrical Irish and American Folk
We play traditional Irish and American folk music as you would hear it in a pub in Ireland but thoughtfully arranged to be envigorating and rejuvenating. Many songs and haunting instrumental melodies that force you to at least tap your feet along with the rythm.
Our album "Kisses"
Our debut album Kisses has received much acclaim and while people love it we get lots of comments such as "live they are even better!"
Just listen to the spotify tracks if you want 🙂
If you want to buy our first CD, It's available on iTunes and other online shops, but of course we prefer that you buy it directrly from us. Just send us an e-mail if you're interested, or get it at one of our gigs!
Review by Folkforum
Although Tobermore, founded in 2014, is a new branch of the folk branch, the musicians bring a lot of experience with them. Herco Schuchard (flutes, vocals) already played trumpet as a child in the Dixieland band of his father, Vincent Pompe van Meerdervoort (diatonic accordion, bodhrán, vocals) left Harmony Glen last year to focus all his attention on this project, Rolf Groeneveld (violin, vocals) we know in particular from Madlot and Gerard Braun (guitar, vocals) did the Brabant Conservatory on classical guitar , roamed around in jazz and fusion, but he feels equally at home in folk music, he played with Gerard van Maasakkers, Tjane and Privet and is now also known as an organizer of both Irish sessions and concerts. Only Angus McGalligan (half Irish, half Belgian, uillean pipes, whistles, bodhrán, vocals) only started playing the uillean pipes five years ago. On their debut album Kisses, these men put their heart and soul into traditional Irish tunes with a touch of American folk here and there.
If you think you've just ended up in a cozy Irish session, Tobermore will serve you a cover by bluegrass master Tim O'Brien (On The Outside Looking In). The flute does provide a Celtic feeling here, but the tone for the album Kisses is set, the largely Irish repertoire is interspersed with American influences. Another cover, the quietly melancholy Home Sweet Home in which guitar and accordion play the leading role, is by Matt Andersen, a strong Canadian singer-songwriter who will ring a bell with Americana fans in particular. On both pieces, Herco Schuchard takes care of the lead vocals, with a pleasant voice that is easy to hear. A bit rawer are the vocals of Angus McGalligan on the traditionals Tippin' It Up to Nancy and the largely a cappella sung closer Oró Sé Do Bheatha 'Bhaile, with only a bodhrán at the end. Between the traditionals and covers we find a self-penned piece, O'Carolan's Nightmare (Pompe van Meerdervoort), which sounds like a variation on a tune by Turlough O'Carolan (1670-1738), who wrote mainly for harp, although it fits arrangement with guitar and drawstring bag fine overall.
While listening to Kisses, I imagine a regular table in a bar, surrounded by Tobermore musicians who share a common passion for Irish music, but also like to take a trip to American folk. The atmosphere is casual, if you play an instrument yourself, feel free to join us, but of course you can also just keep listening.
Mirjam Adrian
Review by New Folk Sounds
Founded in 2014 and now the debut CD with traditional Irish folk of this Dutch group. It consists of Gerard Braun (guitar, vocals), Rolf Groeneveld (violin, vocals), Herco Schuchard (flute, vocals), the Irish Belgian Angus McGalligan (uilleann pipes, flute, bodhran, vocals) and Vincent Pompe van Meerdervoort (accordion, bodhran, song). An optimal line-up, it seems, to play Irish folk. Especially if you also have the luxury of uilleann pipes in your instruments, in the hands of someone who can also show the original language and accent. Traditional music in other words, with traditional instruments and also a traditional structure of the album. The well-known mix of tune sets and songs. Neatly arranged by the gentlemen and performed in a conventional, but certainly convincing way. Two songs are (a little) outside that Irish repertoire. Home sweet home of the Canadian folk/blues singer/guitarist Matt Anderson and On the outside looking in of the well-known American with Irish roots Tim O'Brien. Excellent solo vocals, solid and tight interplay, sufficient variety. In other words, nothing innovative or innovative, but certainly an album worth listening to.